WildBerry Punch Tea-Pops, 100% Natural Crystallised Tea, Dissolves In Water
Regular price
Sale price
$9.00 USD
Unit price
per
Sale
Sold out
WildBerry Tea-Pop is made by steeping leaves of the blueberry bush and mix of power berries fruits in hot water. A fragrant and delicious beverage, it provides a number of unique health benefits that make it both refreshing to drink and beneficial to your body. Berries are excellent for weight loss and toxin removal for good inner body health.
Rich in antioxidants, vitamins and tea and it's natural goodness
- 100% Natural Fruits and herbs
- Crystallised into novel star shape
- Dissolves fully in water
Less fuss, more flavour and pure gourmet tea taste experience.
Ideal for water flask, on-the-go drinks or a little me time
Ingredient

Tea-Pop is the natural extraction of tea leaves/fruits/flowers and spices in all their goodness formed into an individual crystal pop that dissolves when you add hot water.

Each tea-pop is made from carefully selected fresh ingredients where possible, and handcrafted to provide the best balance for health and wellness – all with a great taste. 
Health

Tea-Pop are crystallised tea and is rich in mineral, vitamins and antioxidants.
Vegan

All Tea-Pop are made from plant base ingredients.
Nut Free

Made in nut free environment
Share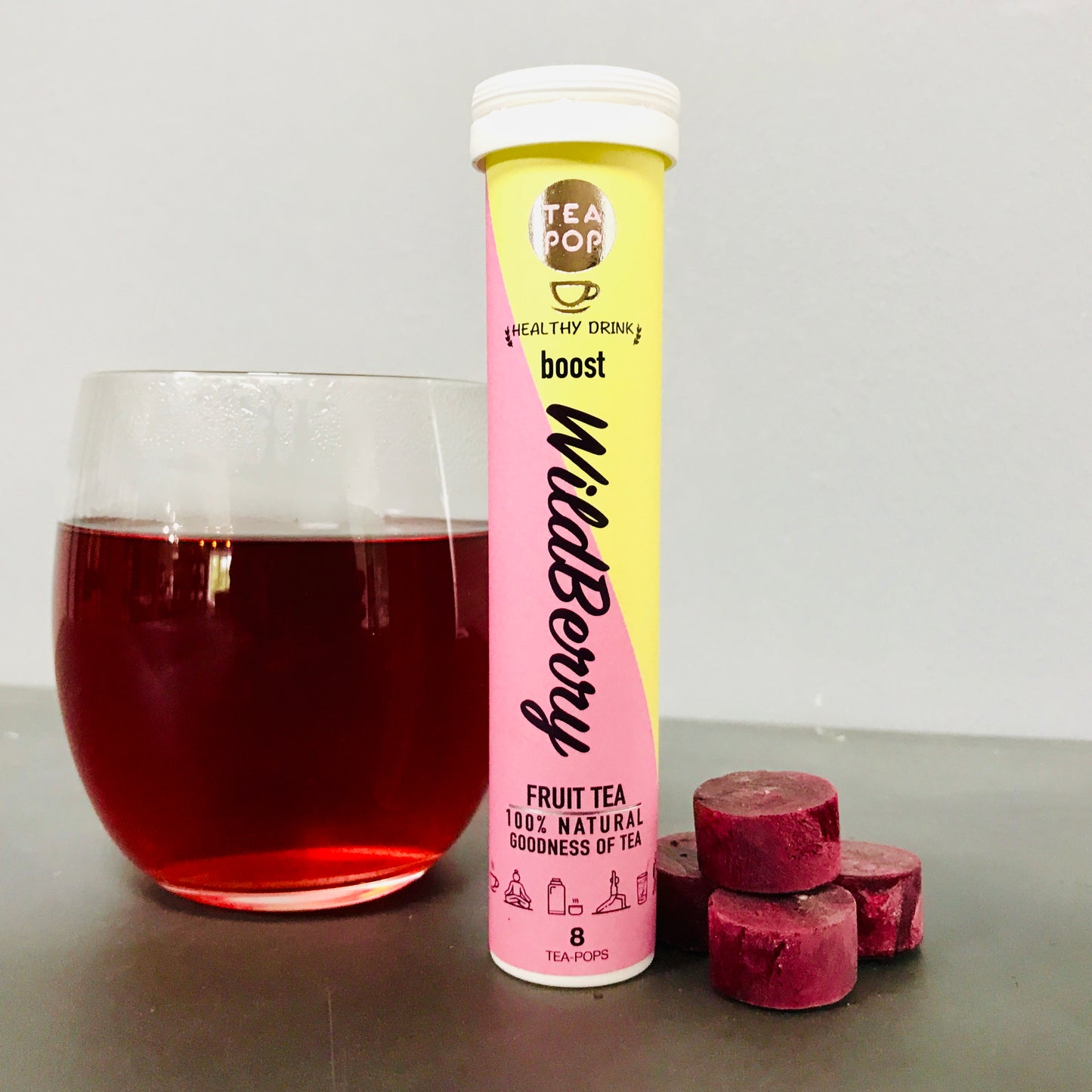 FREE SHIPPING
Spend £10 or more for free shing (U.K.) and $40 for North America customers.